Now I don't know about you, but I have always been fascinated by people that know how to dance. If I should be more spot on I should probably say people that know how to breakdance. I remember being amazed by the crazy guys in the Run DMC music video "It's like that" many years ago. (and that was pretty good breakdancing back then I might add)
So, tonight I found a couple of videos I just had to share with you all. I was taking a break from all the CSS & other web related work and cruised around on youtube. I stumbled across a couple of videos that really amazed me. I'm not familiar with the names of all these guys, but the dancing is mind blowing.
Here is the first video of B-boy junior..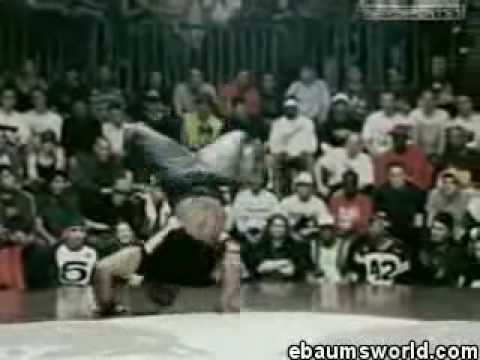 Here is a mix of several dancers mixed together doing some serious CRAZY extreme breakdancing..
Now, if that it ain't awesome I don't know what is. I'm totally blown away by the tricks these guys are doing. How on earth do you do a 360 elbow spin 7-8 times in a row? Don't know what I'm talking about? Check out Video 2 @ 1:40! That's definitely worth a High5!