I have to admit I've always been a big fan of the HTC phones. I bought my first HTC phone years ago when they still were known as Q-Tek. Those days are long gone and their design, the userinterface and the phone technology has improved by atleast a thousand percent. No kidding ;)
This is NOT a review of the HTC Touch Diamond 2 but more of a post where I will share my experience and my point of view on this very-much-so hyped phone.
The HTC Touch Diamond 2 is a very slick phone with a beautiful, eye-catching design. It runs windows mobile 6.1 with HTC's TouchFlo3D system mounted on top to make navigation more easy and intuitive.

First of, lets start with the specifications taken straight from the HTC website..
Key features:
3.2″ 65K-color WVGA display
Latest TouchFLO 3D
Qualcomm MSM7200A 528 Mhz CPU and 288 MB RAM
Dedicated graphics chip (64MB RAM reserved for graphics)
Quad-band GSM support
3G with HSDPA 7.2Mbps and HSUPA 2Mbps
Wi-Fi and built-in GPS receiver
Stereo FM radio with RDS
5 MP auto focus camera with excellent image quality
microSD card slot
Touch-sensitive zoom bar
MS Office Mobile document editor
Standard miniUSB slot and Bluetooth v2.0 with A2DP
Great audio quality
Excellent video playback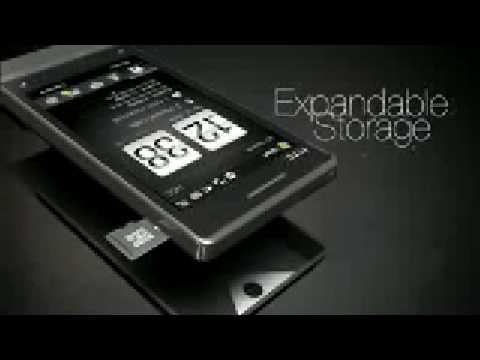 I have to say based on the specifications and the phone navigation this is by far the best phone I've had. The TouchFlo interface definitely grows on you onc eyou get a hang of it. I would say it's probably as easy to learn as the iPhone. Surfing the web is also easier than ever. The touch sensitive zoom bar makes zooming in and out on articles or pictures very easy. The Touch Diamond 2 is very similar to the Touch Pro2. The two biggest differences are the 0.2″ screensize advantage of the Touch Pro2 (3.6″ vs 3.8″ screen) and the QWERTY keyboard.
I haven't tested the camera all that much, but the images I've taken so far have turned out great.
Update: Here are a few pictures I've taken with the Touch Diamond2 in the last couple of days.
All over I would say that this is a VERY VERY good phone, the best I've had to date. HTC continues to build on their success with this model and I can't wait to see what they have in stock for us in the future.