Microsoft's new Windows Mobile cell phone OS is set to be available in new smartphones starting October 6, 2009, a little over a month away. The new OS is supposed to have an easier UI, superior browsing capabilities, Windows Marketplace for Mobile, and a way to back up all phone information called My Phone.
I'm not sure how Windows Mobile 6.5 or Windows Mobile 7 (for future reference) will do against the much hyped and very popular Android OS made by google. I think this is Microsofts last chance to impress their "fans" because the Android OS is a REALLY great and well organized operating system.
Like I said earlier I've been playing around with the HTC Hero for quite some time now, and I am still REALLY impressed over it's usability curve compared to Windows Mobile 6.1. The HTC Magic was great, but the HTC Hero and the new, improved Android ROM is even better. But lets not get off track, lets get back to Windows Mobile 6.5.

Let's look at the cell phone manufacturers in various parts of the world who will create phones using the Windows Mobile 6.5 OS.  In North America, AT&T, Verizon, Sprint, Bell, and Telus will all carry phones using the 6.5 OS.  Manufacturers such as LG, Samsung, HP, HTC, and Toshiba will be creating such phones.  Expect similar carriers and manufactures for Europe, Latin America, and Asia.

A redesigned Internet Explorer hopes to make the browsing experience easier and more efficient.  Using Adobe Flash Lite, pages and other tasks will be rendered faster, which will definitely please users.  Microsoft Office Mobile has been revamped and allows users to open, read, and edit any Word, PowerPoint, or Excel file.  Be sure to take advantage of a new Microsoft Outlook Mobile to manage all your emails and sync between your PC and phone.  Of course, no smartphone is complete without strong social networking capabilities, such as Windows Live – a tool that combines many social networking sites such as Twitter, Facebook, and MySpace.

Whether you are using Windows Mobile 6.5 with a physical keyboard, or it's all touch – the OS is designed to work on any type hardware phone.  Also, users have the ability to change the homescreen with personal images and can fill it with the widgets used most often.
I don't know about you all but I think Microsoft really need to step up their game if they want to hang on to their market share in the Pocket PC Business. Android (Google) and iPhone (Apple) are coming on strong and I wouldn't be suprised if we'll see more and more devices running Android in the near future. Windows Mobile 6.5 is pretty much the same as 6.1 with some new twists and twirls, but it doesn't bring any major improvements to the table. Lets face it, in the market today, Windows Mobile isn't what it once used to be. I remember when WM first stepped into the spotlight years ago. What a revolution. Today it's just a pretty sad story that never seems to end. Time will show where MS will take their OS, but they HAVE to make changes quickly to stay in the game.
Below I've added a little demonstration of the new Windows Mobile 6.5.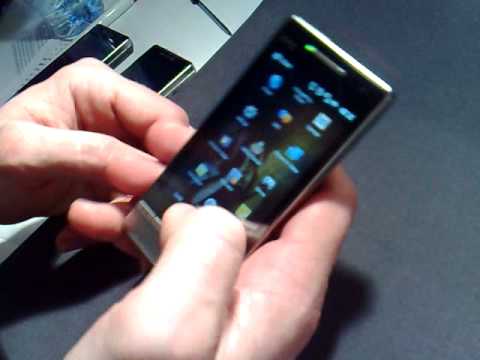 Just as a little side note – I know there will be a new Android rom release in the very near future. It will make the Hero blazing fast and probably make the rest of the WM competition bite the dust.